If you would like to know more about Brain Trust Founder Gerry Pencer, please click here to purchase The Ride Of My Life, an inspirational memoir written by Gerry and published after his death, in 1999. All proceeds from the sale of the book go to The Gerry & Nancy Pencer Brain Trust.
Biography of Gerry Pencer
Reprinted with permission from the Jewish Foundation of Greater Toronto, UJA Federation, and writer Suzanne Wintrob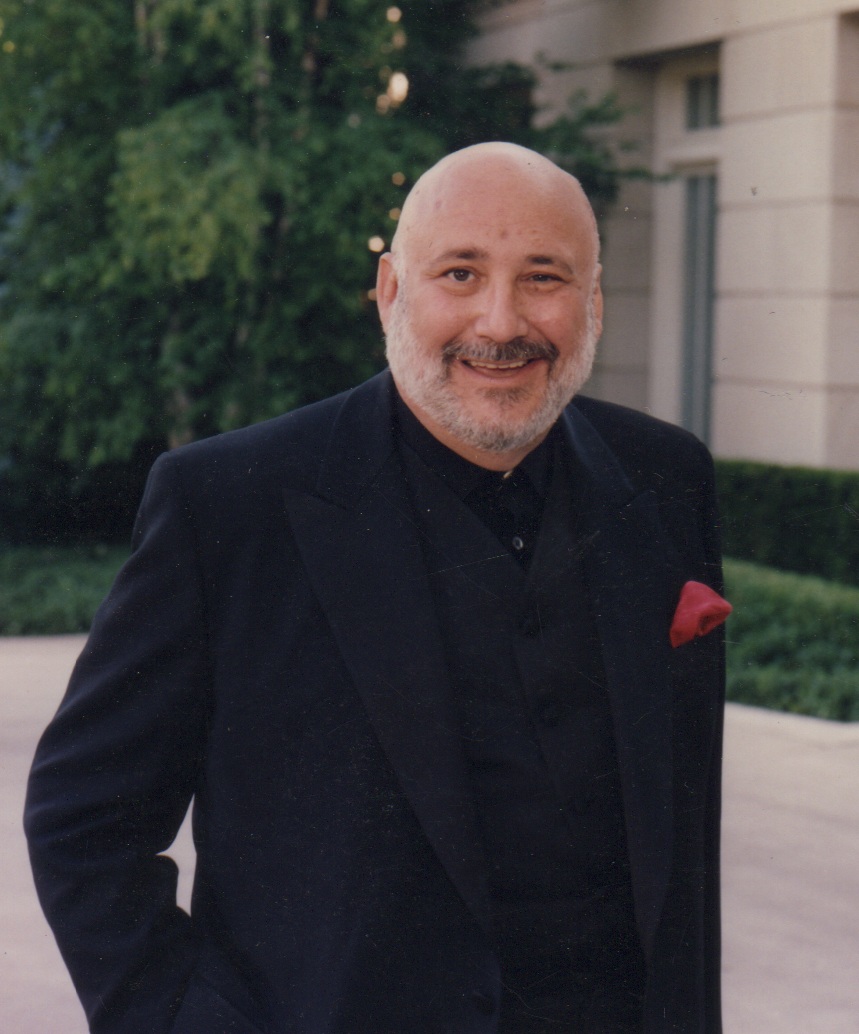 When Gerry Pencer was in Grade Three, he had a teacher who would play songs on his violin for every Jewish holiday. One morning, mischievous little Gerry quietly snapped all the strings off the instrument. It caused quite a commotion, yet it amused his friends to no end. Two years later, in Grade Five, Gerry spent days digging a hole between the plaster wall of Rooms 19 and 21 so he could switch seats with a friend and confuse the teachers. He was so determined that he chipped away at the hole a little bit each day – until the school caught wind of the prank and his father had to pay a hefty $30 in repairs.
That was Gerry, a gregarious fellow with a sparkling personality and an infectious smile who loved the thrill of the chase and wouldn't let a few roadblocks keep him down. Despite being a tremendously busy man, he could always be counted on to serve the community. He supported a wide range of charities including State of Israel Bonds, The Israel Children's Tennis Centres, the Ontario College of Art, the United Jewish Appeal (UJA), Toronto's Mount Sinai Hospital, B'nai Brith Foundation of Canada, The Weizmann Institute of Science, Hebrew University of Jerusalem, and many more.
"Gerry was a great guy who had tremendous enthusiasm for life," says his friend Lawrence Bloomberg, chairman of Mount Sinai Hospital. "He was a visionary and a great entrepreneur, and through his philanthropy he shared his success with the community. He instilled in his children Holly, Clarke and Stacey the importance of giving back, and they honour Gerry's memory by being actively involved in furthering his important community work."
By his own admission, Gerry squeezed two years of living into each year of his short life. He said he defied expectations from the moment he was born because his parents Harry and Clara already had two sons and Clara had been counting on a girl. He started a vending machine operation when he was in his teens and by the time he was 25, already a husband and father, Gerry was employing hundreds of people as the city's largest institutional caterer.
Enterprising Gerry was always carving out new opportunities and looking out for the next big thing. He owned several restaurants including the Curly Joe's chain in Montreal, and a meat packing company in Calgary, and developed the financial services conglomerate Financial Trustco in Calgary and Toronto. When his brother Sam asked him to join Cott, their father's little soft-drink company, Gerry went all out, transforming Cott into a billion dollar multi-national success.
"Gerry was larger than life, and when he walked into a room people felt his energy," says Nancy Pencer. "He was so charismatic and warm that people embraced him and responded to him immediately. He was a workaholic, but when anybody needed help he was there instantly either emotionally or financially. He tried to make everybody's life easier because he felt so privileged."
Even when he was diagnosed with a brain tumor in 1997 Gerry continued to give of himself. To him, it was just another hurdle on the roller coaster of life and he wasn't going to get off without giving it his all. Undaunted by surgery and radiation treatments, Gerry thrust himself into creating The Gerry & Nancy Pencer Brain Trust, the charitable organization that built and supports The Gerry & Nancy Pencer Brain Tumor Centre at Toronto's Princess Margaret Hospital, one of Canada's most comprehensive brain tumor centers dedicated to improving patient care, supporting brain tumor-related research and promoting education surrounding the illness.
"Too many people are afraid to get on the roller coaster of life and they end up being left at the station," Gerry once said. "Unfortunately, they have missed out on the exhilaration that the ride has to offer. Even though there are a few scary moments, if you're prepared to embrace and live life to the fullest you will find that the ride is well worth it."
Gerry Pencer: A Living Legacy 1945 - 1998
by Holly Pencer, November 1998
It was a Friday. A balmy, almost summer day when we got the news. My father, the invincible Gerry Pencer, was diagnosed with a malignant brain tumor. It was cancer. I remember non-stop crying and just sheer uncontrollable pain. Six whirlwind days would pass before surgery was scheduled. In the fog of that week, I remember endless business meetings, lots of food, a constant influx of relatives and friends, and about 10 years worth of quality family time. On May 29, 1997, with all affairs in order and a video-taped ceremony to shave his remaining hair, my dad underwent brain surgery to remove a grade 4 Glioblastoma Multiforme tumor. Our lives had changed forever.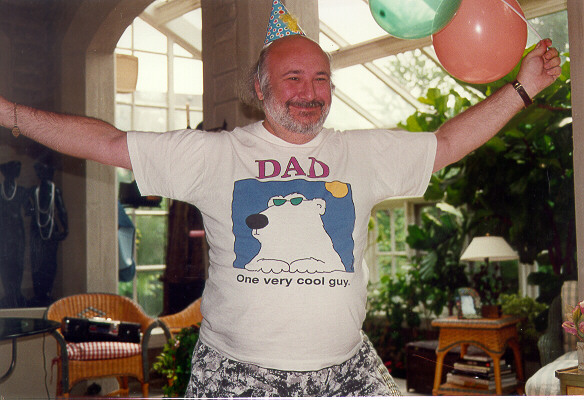 Suddenly there were mysterious symptoms, medication side effects, doctors' visits, home care coordination, calls to researchers the world over, each promising new hope with a "treatment that was not quite ready" and the frustration of watching my dad's continued suffering. For my family it was total chaos. Our lives had been turned upside down and backwards and we didn't know where to turn.
They say that everything happens for a reason. Why, then, was my dad chosen? Someone once told me that hardship is only bestowed on those who are strong enough to overcome it and even turn it into something positive. My dad had been beating odds his whole life. So, when faced with his greatest challenge and an adversary that was immune to his intelligence and charm, Gerry Pencer stayed true to who he was and adopted an approach to treatment that was radical, aggressive and "cutting edge". And, during the course of his illness, he set out to bring his experiences in business to the medical system and enhance the care of other brain tumor patients and their families.
On August 5, 1997, just two months after my dad's diagnosis, The Gerry & Nancy Pencer Brain Trust became an official registered charity. The Brain Trust was created with a mandate to improve the quality of life of people who live with brain tumors, as did my dad. To accomplish this, The Brain Trust worked in collaboration with Princess Margaret Hospital in Toronto to establish The Gerry & Nancy Pencer Brain Tumor Centre. My father's dream was to bring world-class services to brain tumor patients and their families under one roof. The result is a 5,700 square foot multidisciplinary treatment and research Centre located on the 18th floor of Princess Margaret Hospital. I know that if he could see this wonderful facility and meet the hard working people who are dedicated to fulfilling his dream, my dad would be so proud.
My father struggled for many months with a disease that he knew would probably get the better of him. No matter how bad things got, he never felt cheated. He was a vibrant, eccentric, larger-than-life character who packed 104 years of living into a short 52 years of life and he will live on in the hearts and minds of everyone he touched. Many of the patients who will come through the doors of The Gerry & Nancy Pencer Brain Tumor Centre will never have heard of Gerry Pencer or of his business success with Cott Corporation. They won't know how he loved to take baths with his grandsons or how his laugh could make you feel so warm inside. That's okay. But he would want each patient to have an experience that was a little less overwhelming than his was and to never give up hope that a cure can be found. The Gerry & Nancy Pencer Brain Tumor Centre is my father's dream come true. It will be a tribute to him always.